Our Commercial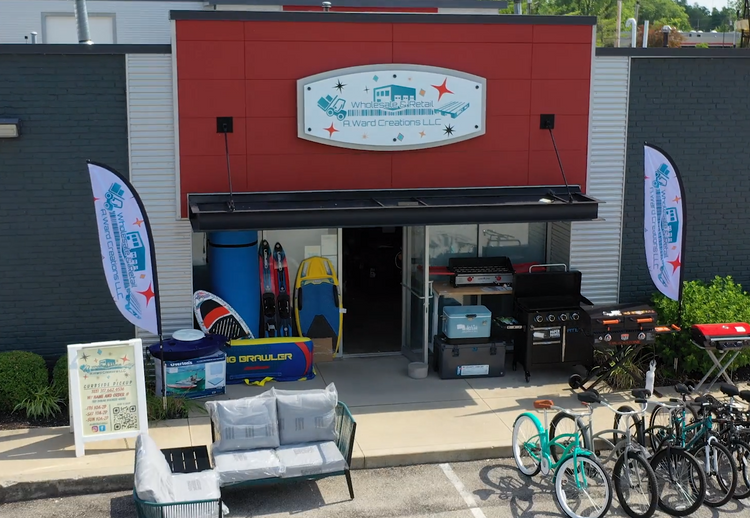 A.Ward Creations
SHOP SMALL
"fantastic selection"
A. Ward Creations has a fantastic selection of appliances, home finishes, and other home goods. Aaron, the owner, is warm friendly and extremely helpful. He took care of us and gave us recommendations on where we could source items he didn't have in stock. The customer service and inventory at A. Ward Creations is top notch. We'll definitely be back!
"competitive price"
I recently purchased a specialty boat item at a competitive price. I had additional questions about product availability and color options, and the owner was quick to respond via text to multiple questions in a timely matter and no pressure to purchase - both during and after store hours. These guys are worth giving your business.
"great experience"
Purchased a portable griddle from Aaron and had a great experience. He has lots of great options and was very helpful when I picked up. You can tell he wants to help out his customers and keep them coming back.
"quality items"
Started buying a few things from Aaron a couple years ago. Always a good experience and quality items. Aaron is very personable and tries to greet everyone that comes in his store with a smile. Would definitely recommend!
"exceptional"
We needed a replacement captain's chair for our pontoon boat and found exactly what we were looking for at AWC. We used the chat box to double check on color and size and the responsiveness of the business was exceptional. Answered every question, sent pictures and helped us get a great deal on our seat. A very positive buying experience!
"hard working"
I have been buying from Aaron for several years now. He's been honest and hard working in every transaction! The best was when my refrigerator broke he met me very early at his warehouse to get me up and running.